About Opeque
Richard set up Opeque Ltd in 2007, following a long career spanning the bakery, machine tool, tyre manufacturing and textile services sectors, in which he held a variety of engineering, production management and general management positions across Europe and the US.
In parallel with the early development of Opeque, he held full time positions at James Armstrong, managing the general operation of this premium UK commercial and industrial laundry machinery supplier and then as M.D. of Tarn-Pure Ltd, a global manufacturer and distributer of specialised equipment to combat Legionella Pneumophila in water systems.
For many years, Richard was also a Carbon Trust Energy consultant, contracted by WS Atkins and his broad experience complemented all aspects of this type of consultancy across schools, leisure centres, hotels, industry and commerce.
An independent consultancy, Opeque Ltd along with its extensive support team is highly experienced in enhancing Operational Efficiency, developing Technical solutions and applying optimum Engineering practices in Processing, Manufacturing and Services sectors.
Optimising resource efficiency is fundamental to reducing costs and along with ensuring broad regulatory and legislative compliance, this expertise is key to business needs. By surveying, monitoring and analysing operations, the best solution or the latest technology can be identified and applied using the extensive network of external, validated expertise.
Procurement initiatives to reduce energy consumption and costs, quality assurance, health and safety, water treatment, antimicrobial surface and fabric treatments, building services management, energy surveys, policy directives, compliance and training are all covered.
A particular expertise exists in industrial laundering, providing specific technical consultancy services in processing, quality, machinery and industrial standards globally.
Productivity will be evaluated in all areas of operator performance, bringing design and production engineers into harmony with operational awareness, coupled with training and motivating staff to enhance performance.
Practising successful Health and Safety management is key in any organisation and the necessary standards and principles will be advised in all activity.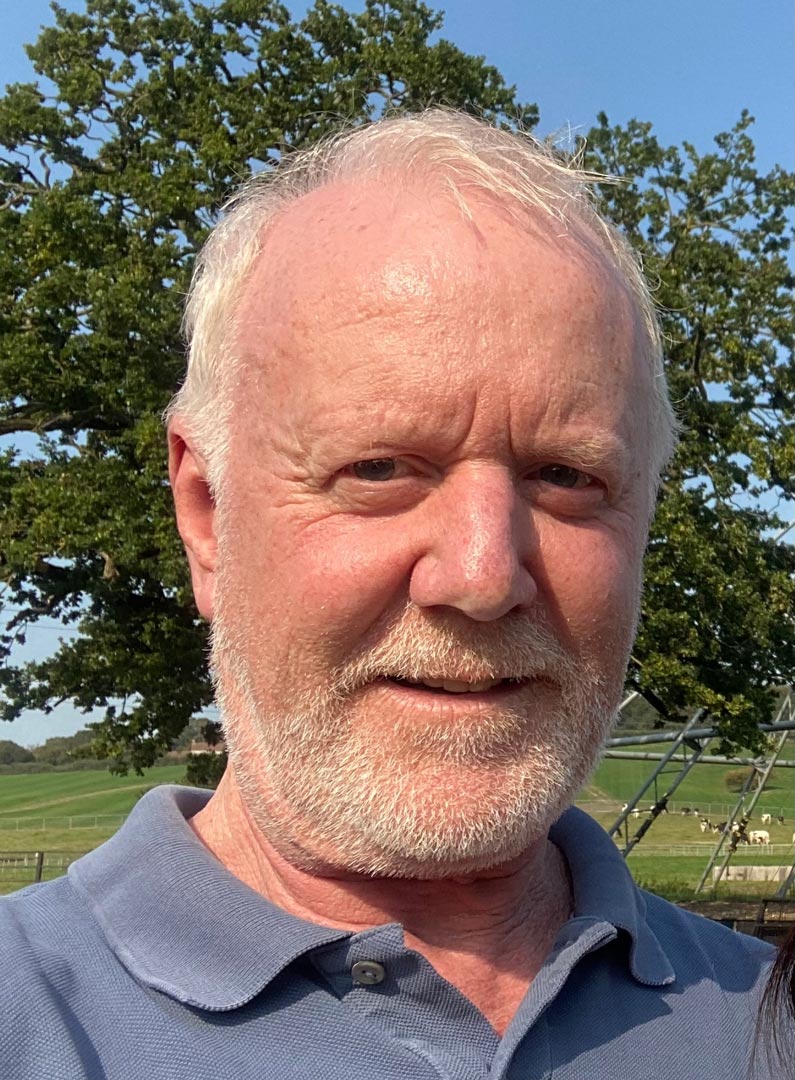 Richard Newton
BSc CEng FIMechE CEnv FIHEEM MWMSoc MInstDiagE
Richard Newton is an Engineer, practised in broad Engineering Application, Technical Development, Maintenance and Operational Management in a range of Manufacturing, Processing and Service Industries.
He is principal of OPEQUE (Optimising Productivity by Engineering Productivity and Efficiency), a Consultancy engaged in a wide range of activities including Operational appraisal, Productivity and Procedures evaluation, Project Management, Energy Audits, Work Study and Methods review, Machinery Standards, Health and Safety Management Review, Legislation Guidance and Quality Assurance.
Providing an Independent consultation service.
Richard Newton  holds the following qualifications, designations and membership titles:
BSc (degree in Mechanical Engineering)
Chartered Engineer
Fellow of the Institution of Mechanical Engineers
Chartered Environmentalist
Fellow of IHEEM (the Institute of Healthcare Engineers and Estates Managers)
Member of WMSoc (the Water Management Society)
Member of InstDiagE (the Institution of Diagnostic Engineers)
Affiliate of IOSH (the Institute of Occupational Safety and Health)
Affiliate of CIBSE (the Chartered Institute of Building Services Engineers)
Affiliate of SOPHE (the Society of Public Health Engineers)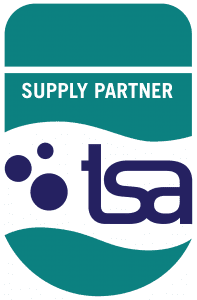 Opeque Ltd is a member of the Textile Services Association (TSA).
Richard Newton holds the position of Technical Consultant to the TSA and also provides technical consultancy services to the European Textile Services Association (ETSA).
We work with companies to realise their full potential
An Engineer and an Environmentalist joined forces to provide The Ultimate Business Advisory Combination.
Optimisation of labour and machinery to provide the highest productivity, coupled with resource efficiency, sustainability, utility consumption reduction, Health, Safety and Environmental compliance and the supply of all marketable services within established cost, quality and delivery targets; the promise for every project undertaken.
'Under-promise intentionally and then over-deliver in reality'.
Why you can put your trust in a Chartered Engineer and a Chartered Environmentalist and what you can expect to achieve from their combined efforts.
Engineering Council
The Engineering Council is the UK regulatory body for the Engineering profession. It holds the national registers of 222,000 Engineering Technicians (EngTech), Incorporated Engineers (IEng), Chartered Engineers (CEng) and Information and Communications Technology Technicians (ICTTech).
In addition, the Engineering Council sets and maintains the internationally recognised standards of professional competence and ethics that govern the award and retention of these titles. This ensures that employers, government and wider society – both in the UK and overseas – can have confidence in the knowledge, experience and commitment of professionally registered engineers and technicians.
Engineering is all around us, satisfying everything from our basic needs to our more complex dreams and ambitions.
The men and women who aspire to be recognised as professional mechanical, electrical, civil, chemical, etc. engineers and technicians require independent assessment of their competence and commitment and this is provided by the UK Standard for Professional Engineering Competence (UK-SPEC).
Engineering Technicians
Engineering Technicians apply proven techniques and procedures to the solution of practical engineering problems and are required to apply safe systems of work and demonstrate:
Evidence of their contribution to either the design, development, manufacture, commissioning, decommissioning, operation or maintenance of products, equipment, processes or services.
Supervisory or technical responsibility
Effective interpersonal skills in communicating technical matters
Commitment to professional engineering values.
Incorporated Technicians
Incorporated Engineers maintain and manage applications of current and developing technology, and may undertake engineering design, development, manufacture, construction and operation.
Incorporated Engineers are able to demonstrate:
The theoretical knowledge to solve problems in developed technologies using well proven analytical techniques
Successful application of their knowledge to deliver engineering projects or services using established technologies and methods
Responsibility for project and financial planning and management together with some responsibility for leading and developing other professional staff
Effective interpersonal skills in communicating technical matters
Commitment to professional engineering values.
Chartered Engineers
Chartered Engineers develop solutions to engineering problems using new or existing technologies, through innovation, creativity and change and/or they may have technical accountability for complex systems with significant levels of risk.
Chartered Engineers are able to demonstrate:
The theoretical knowledge to solve problems in new technologies and develop new analytical techniques
Successful application of the knowledge to deliver innovative products and services and/or take technical responsibility for complex engineering systems
Accountability for project, finance and personnel management and managing trade-offs between technical and socio-economic factors
Skill sets necessary to develop other technical staff
Effective interpersonal skills in communicating technical matters.
Institution of Mechanical Engineers (IMechE)
The Institution of Mechanical Engineers (IMechE) is an independent engineering society, headquartered in central London, that represents mechanical engineers. With over 113,000 members in 140 countries, working across industries such as railway, automotive, aerospace, manufacturing, energy, biomedical and construction, the Institution is licensed by the Engineering Council (EngC) to assess candidates for inclusion on its Register of Chartered Engineers.
The Institution was founded at the Queen's Hotel, Birmingham, by George Stephenson in 1847 (following an informal meeting at locomotive designer Charles Beyer's house in Cecil Street, Manchester). It received a Royal Charter in 1930. The Institution's headquarters, purpose-built for the Institution in 1899, are situated at One Birdcage Walk, London.
Society for the Environment
A Chartered Environmentalist (CEnv) represents the best of environmental professionals.
In a position of leadership, professional theoretical and practical advice is demanded of both their specialist discipline and broader environmental awareness in considering the application of sustainable resource efficiency through global activity.
Representing a broad range of professions across industry, government, education and the public sector, each possesses a high degree of expertise in their field and a commitment to environmental best practice.
Registration sets Chartered Environmentalists apart from others working in their field, demonstrating the broad impact of their proven knowledge, competence and expertise.
Any organisation employing a Chartered Environmentalist can have confidence in their environmental competence and professionalism, as well as commitment to a professional code of conduct and the development of their expertise through a demanded programme of continuous professional development. 
'Having Chartered Environmentalists leading and making decisions helps to enhance public trust in environmental services and those responsible for resource efficiency and sustainability'.
Opeque Development:-
Building Services, Utilities Management and Equipment/System Diagnostics
Through broad activity in a number of industry sectors, promoted by five years as an energy/utility consultant with the Carbon Trust in the UK, expertise has subsequently extended into building services with specific attention to water hygiene in its key phases of storage, distribution and use in various types and ages of building design.
The Water Management Society
The Water Management Society (WMSoc) is a not-for-profit membership organisation that has been providing practical and technical training solutions to individuals and companies within the water management industry for over 40 years. Our expertise in Legionella awareness, Legionella training and Pseudomonas training enables us to give the most up-to-date instruction on how to prevent Legionnaires' disease within various water systems, including cooling towers.
All market sectors where the control of Legionella Pneumophila under the legislative compliance requirements of the HSE ACoP L8 and the Healthcare sector HTM04-01 may be addressed to determine the required solution to a new design or problem.
Membership of the Water Management Society validates the competence of any person providing advice or services in this respect.
Diagnostic Engineering is a skill very much taken for granted, until you have amassed years of experience and knowledge in many disciplines and suddenly end up in a situation where you are sat at a table, or in a plant room, or at the scene of an incident and realise that you are now the 'old guy' talking expertly with a whole load of younger guys each of whom has a totally insular approach to the situation and all its causative options.
This is where interrogation from all angles is so valuable as well as being able to cast you mind back with the benefit of hindsight and the substance of evidence.
New techniques and consequent tools for diagnosis are manifold in physical assessment, but full advantage can only be gained when they are part of a team.
'In recognition of the special knowledge and skills needed for the diagnosis of deterioration of plant and machinery and the analysis of faults, the INSTITUTION OF DIAGNOSTIC ENGINEERS was formed to promote the education and training of such persons'.
Visit www.diagnosticengineers.org